A family business founded in 1950, we are constantly adapting to our clients' needs; our business consists of the production of cold-rolled wire and steel strips.
We have the latest technology for the production of::
Our main clients work within the Automotive Industry, White Goods, the Locksmith sector and Electrical/Electronic components. .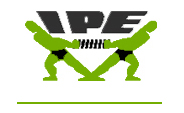 Arane 15
20600 Eibar
Gipuzkoa - Pais Vasco, Spain
T. +34... See telephone
F. +34... See fax